Minimally Invasive,
In-Office Vascular & Thoracic Surgical Care
---
Shorter recovery times, less expensive than hospitals, with flexible & convenient scheduling
About Surgical Associates Chartered
Founded in 1984, the SAC Team has helped over 44,000 patients find relief from vascular and surgical conditions. Under the current leadership of board-certified vascular surgeon, Dr. Rodeen Rahbar, our team prioritizes patient care and providing quality, convenient, minimally invasive, in-office procedures for vascular and thoracic illnesses.
For select patients who may need more urgent or critical care, our surgeons also service multiple area hospitals.
Our Mission is to provide the highest quality and most cost-effective vascular care. Compassion, honesty, integrity, and kindness are the core values of the SAC Team.
Our Services
PAD, Vein Disease, DVT, AAA, Carotid Artery Disease, Dialysis Access
Lung & Chest Surgery, Esophagus Surgery
Uterine Fibroids, Varicose Veins, Pelvic Congestion Syndrome
---
The Surgical Associates Chartered Difference
Over 35 Years of
Experience
Cost-Effective
Quality Care
Minimally Invasive
In-Office Treatments
What Our Patients Have to Say About Us
Meet the SAC Team
Chief Medical Officer, Vascular Surgery
Originally born and raised in West Virginia, Dr. Rahbar is a board- certified vascular surgeon with two decades of experience in treating patients with diseases of the arteries and veins (vascular disease). He earned his bachelors degree at The University of Michigan - Ann Arbor, graduating in the top 4% of his class and nominated to the Phi Beta Kappa honorary society. He returned to his native West Virginia to earn his Doctor of Medicine degree at Marshall University's Joan C Edwards School of Medicine, followed by general surgery residency and vascular surgery fellowship at Allegheny General Hospital in Pittsburgh, Pennsylvania. Dr Rahbar migrated to Washington, DC to join the academic practice at George Washington University as Assistant Professor of Vascular Surgery. While in academic practice, Dr. Rahbar recognized that early access to high quality, outpatient vascular care could prevent amputation, improve lives, and provide significant cost savings to our health care system.
In 2014, he entered private practice with the mission to improve access to high quality outpatient vascular care. He has since performed 1500 vascular interventions in outpatient settings with excellent results. Dr. Rahbar has recently been recognized as a Castle Connolly Top Doctor, ranking him in the top 7% of Board Certified surgeons in his specialty. Surgical Associates is pleased that Dr. Rahbar joined its outstanding team of surgeons in 2018.
General/ Vascular Surgery
Born and raised in Haiti, Jacques Zephirin, M.D. is a long time surgeon with Surgical Associates. He completed medical school at the Universite d'Etat d'Haiti and his General Surgery residency at MedStar Washington Hospital Center. As a senior surgeon with Surgical Associates, he offers over 30 years of surgical wisdom to his patients. Dr. Zepherin originally practiced both general surgery and vascular surgery but now focuses exclusively on vascular surgery. Dr. Zepherin has performed over 1,000 vascular interventions and is a pioneer in outpatient vascular care.
Henriot St. Gerard, M.D. is a board-certified anesthesiologist with over thirty years of experience treating patients. Dr. St-Gerard attended Montreal University, then completed his anesthesiology residency at McGill University. He received his fellowship in obstetrics anesthesia at Howard University Hospital.
Rashad I. Majeed, MD, RPVI
Born at Holy Cross Hospital and raised in Silver Spring, Maryland, Dr. Majeed is a true native to the Washington DC area. He completed both college and medical school at Howard University, graduating in the top of his class . He received Magna Cum Laude in Biology and was an Alpha Omega Alpha Honor Society inductee in Medicine. Dr. Majeed stayed at Howard to complete general surgery residency followed by his vascular surgery fellowship at The University of Connecticut. Surgical Associates is pleased that Dr. Majeed joined its outstanding team of surgeons in August of 2021.
Cardiovascular and Thoracic Surgery
Born in Chicago, Illinois, Dr. Biswas is a board certified cardiothoracic and vascular surgeon with extensive experience that spans 10 years in the DC area. Having earned his bachelor's and MD from the University of North Carolina at Chapel Hill he later went on to perform residency training at Harvard Medical School, finishing general surgery residency at the Beth Israel Deaconess Medical Center/Harvard Medical School and cardiothoracic surgery fellowship at both Virginia Commonwealth University and Brigham and Women's Hospital/Harvard Medical School. Dr. Biswas has won numerous top doctor awards including Castle Connolly Top Doctor for over 5 years, ranking him in the top 7% of Board Certified Surgeons in his specialty. Surgical Associates is pleased that Dr. Biswas joined its outstanding team of surgeons in 2020.
Mowaffak AlHamad, MD FACS FRCS
Originally from Damascus, Mowaffak AlHamad is a board-certified thoracic and cardiovascular surgeon with over 40 years of experience in treating patients with diseases of the arteries and veins (vascular disease). Dr. AlHamad attended Damascus University. He completed his general and vascular surgery residency at the University of Alberta Edmonton Canada. Board Certified in general surgery and cardio-thoracic surgery, Dr AlHamad has practiced cardio-thoracic and vascular surgery in the District of Columbia for over 25 years and brings vast experience in vascular and thoracic care to his patients. Surgical Associates is pleased that Dr. Al-Hamad joined its outstanding team of surgeons in 2019.
5801 Allentown Road, Ste 502
Camp Springs, MD 20746
1160 Varnum Street NE, Ste 318
Washington DC, 20017
Latest News
An Introduction to the Cardiovascular System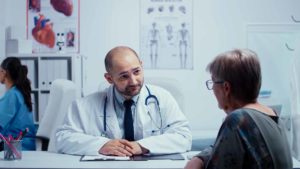 Why You Should Choose an Outpatient Center for Certain Procedures
Request An Appointment
Do you have more questions, or are you ready to see one of our qualified doctors? Request an appointment through our form and we will contact you shortly. We look forward to hearing from you!